Genuine Nissan Accessories in Fort Walton Beach, FL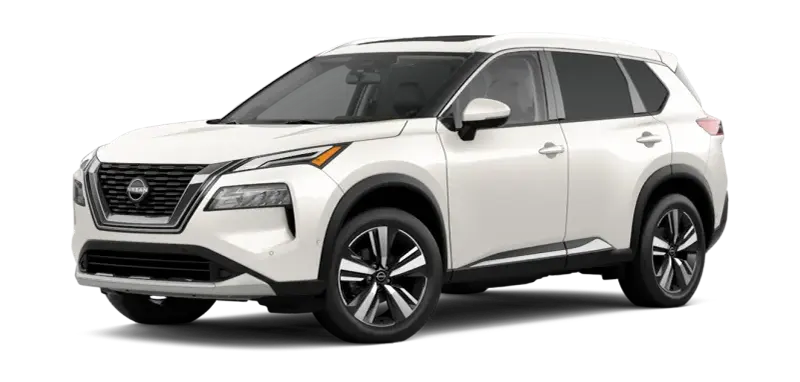 2023 Nissan Rogue Accessories
Lee Nissan in Fort Walton Beach, FL, is committed to keeping your Nissan Rogue in top condition. We understand that your vehicle is the result of precision engineering. Thus, we recommend using only genuine Nissan accessories.
Our parts center is proud to offer the entire Nissan catalog. So you can trust that you're getting the highest quality accessories specifically designed to fit and function perfectly with your vehicle.
Keep the thrill and innovation of your Nissan Rogue with genuine accessories from Lee Nissan in Fort Walton Beach, FL. Our accessories are crafted to fit your Nissan every time. They ensure your vehicle's peak performance.
Why Buy Genuine Nissan Accessories
Below are the reasons why you should buy genuine Nissan accessories:
Safety
Nothing beats the quality and performance of genuine accessories. Every single Nissan component has been rigorously tested for thousands of hours. This is to ensure they meet the highest quality, safety, and reliability standards. Trust only the best for your Nissan Rogue.
Reliability
When you shop at our dealership, experience the confidence of knowing the Nissan warranty backs your accessories. Our high-quality accessories provide extra protection and style for your Nissan vehicle. With the Nissan warranty, you can enjoy your accessories without worry.
Quality
Our accessories have the same level of quality and precision as your Nissan vehicle. They ensure long-lasting performance.
Guaranteed Fit
At our store, we provide custom-made accessories to fit your Nissan vehicle seamlessly. Our accessories will ensure that your vehicle runs at its optimal level. You'll always be ready for your next adventure.
Rogue Accessories Available at Lee Nissan
External Ground Lighting
Experience a greater sense of security with the convenience of illuminating your vehicle's surroundings with just a click. Our LED lights installed between the front and rear tires fade in and out with the dome light. You can activate them when you press the key fob, entry button, or open doors. With this practical accessory, navigating dark environments becomes effortless and ensures peace of mind.
Cargo Blocks
Keep your cargo in order with our trunk organizer. This accessory prevents your cargo from sliding around in the trunk area because of its sticky underside. You can also pair it with our carpeted cargo area protector for the best results. Thus, you will have a complete cargo management system.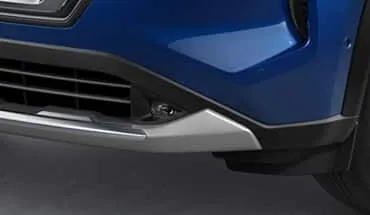 2023 Rogue LED Fog Lights
LED Fog Lights
Elevate your driving experience during foggy conditions with our fog lights. These lights look great and enhance your safety by providing increased visibility. The lens design creates a low, wide projection that helps cut through the fog. They ensure you can see and be seen on the road. Our fog lights also include brackets and harnesses for easy installation.
Molded All-Season Floor Mats
Don't let water ruin your interior floors. Keep them protected and looking great with our custom-made molded all-season floor mats. They can cover the footwell's side. The mats also comprise durable and long-wearing material to withstand harsh conditions. You can secure the mats to stay in place with a grommet hole and positioning hook system. The mat backing helps to position the mat accurately, so you don't have to worry about slippage.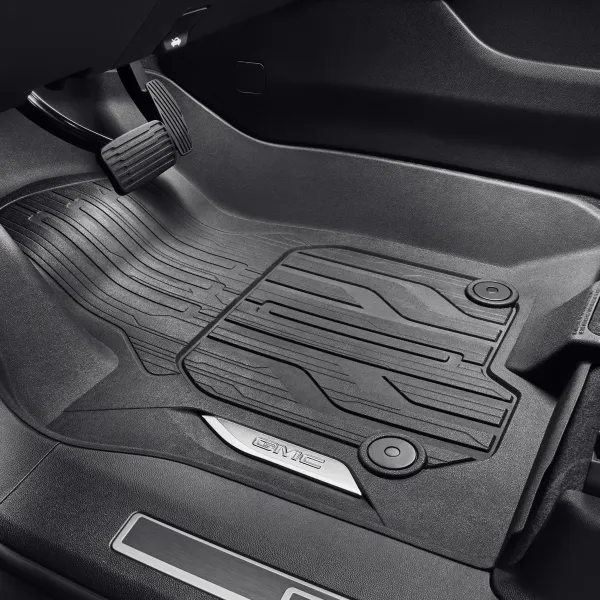 2023 Rogue Molded All-Season Floor Mats
Hatch Tent
Escape the hustle and bustle of everyday life and embrace the great outdoors with a hatch tent. Perfect for camping trips, hatch tents undoubtedly provide a comfortable and convenient way to experience nature.
Setting up your hatch tent is a breeze. Unlike traditional tents, hatch tents easily attach to the back of your Nissan vehicle. They create an extension that adds extra space and shelter to your outdoor experience. You can start enjoying your camping adventure right away. Moreover, you'll have quick and easy access to the safety and comfort of your vehicle if you encounter inclement weather.
Rear Chrome Bumper Protector
You can prevent scratches and scuffs from loading and unloading cargo with the rear chrome bumper protector. This product is easy to install, providing added protection and a touch of style with its sleek chrome design.
Shop for Accessories at Lee Nissan
At Lee Nissan, shopping for original Nissan accessories is hassle-free. We make it easy for you to find the accessories you need to customize your Rogue. We also have a selection of branded merchandise to show off your Nissan pride.
Ordering from us is convenient. This is because the Nissan accessories and merchandise are shipped directly to you from our Fort Walton Beach, FL, location. Trust us to provide you with the highest-quality accessories to make your Rogue your own.
With our genuine accessories, you can ensure that your Nissan will continue to operate at its best for years to come. So if you need an accessory to customize your Rogue, visit us at Lee Nissan. Let our experts help you find the right part for your Nissan.