2023 Rogue vs. 2023 Equinox in Fort Walton Beach, FL

You don't have to go far in Fort Walton Beach, FL, or anywhere else to see a compact crossover SUV. This style of vehicle is as common and popular as any you'll find. A compact crossover model has great maneuverability and road handling and is fuel-efficient, safe, and reliable. In this class, you'll find the 2023 Nissan Rogue, one of the best compact crossover SUV options. It has tons of appealing features that make it stand out.
But there is some good competition for the new Rogue. For example, the 2023 Chevrolet Equinox has similar features and capabilities. It's another top choice for shoppers looking for a new SUV. It makes sense to compare these two, but the new Rogue is the one you want to purchase. You can look at it yourself and take it for a test drive when you come to Lee Nissan in Fort Walton Beach, FL.
Interior Comparison
There's a lot to brag about when it comes to the 2023 Nissan Rogue. Like any good SUV, it has plenty of space inside and comes with some great comforts and conveniences. The new Rogue comes with keyless ignition, a rearview camera, cruise control, and single-zone front air conditioning in the base model. You'll also enjoy the interior air filtration, overhead console with storage, and dual illuminating vanity mirrors. Leather is available, and you'll also have a split-folding seat back in the rear. The seats have multiple power adjustments too. The 2023 Chevrolet Equinox isn't much different from the new Nissan Rogue. It mirrors the Rogue in interior features so that not one vehicle has an advantage over the other.
As far as space goes, you'll appreciate what the 2023 Nissan Rogue offers. It has an EPA interior volume of 137 cubic feet and a cargo capacity of 31.6 cubic feet with all the seats in place. The maximum cargo capacity is 74.1 cubic feet, so you should have enough room to store your belongings. In addition, you'll love that there are 41.1 inches of headroom and 41.5 inches of legroom in the front seats. In the back seats, you will have 39.2 inches of headroom and 38.5 inches of legroom. There is less room in the Equinox, as its maximum cargo capacity is 63.9 cubic feet. There is also less headroom and legroom in the front: 40 inches and 40.9 inches, respectively.
Nissan Rogue Interior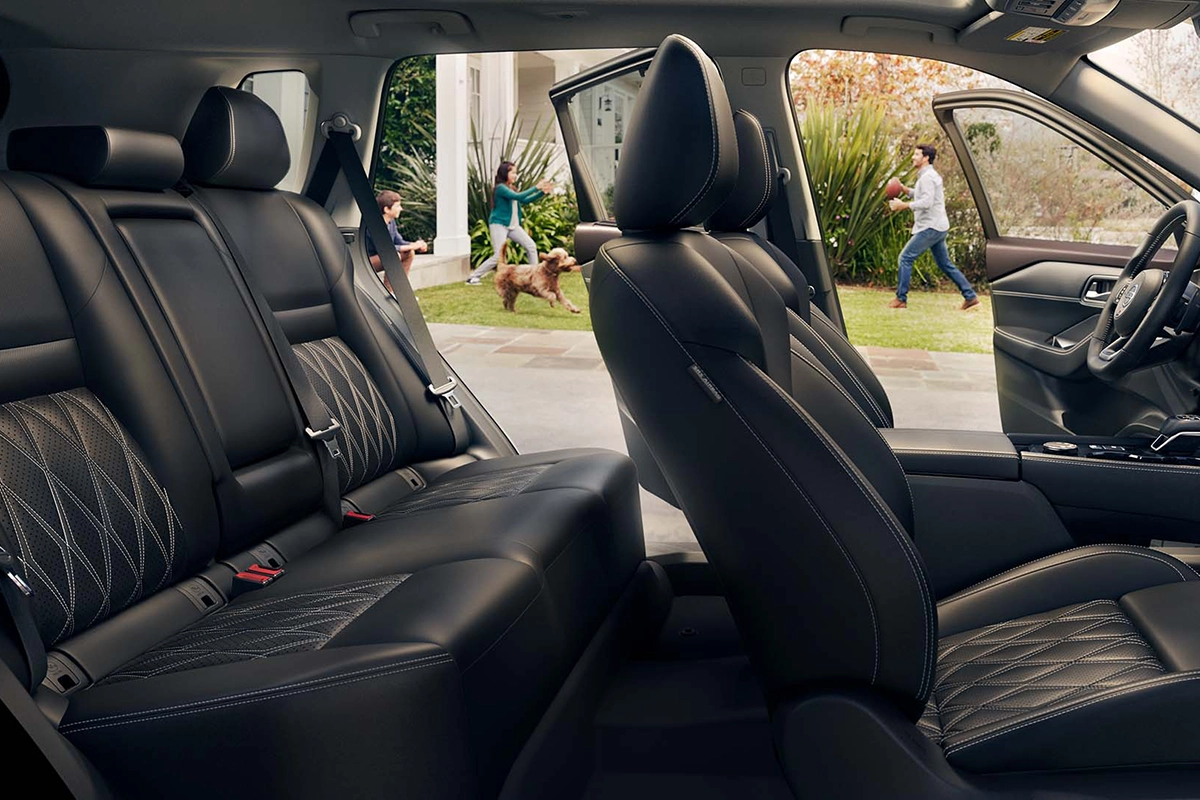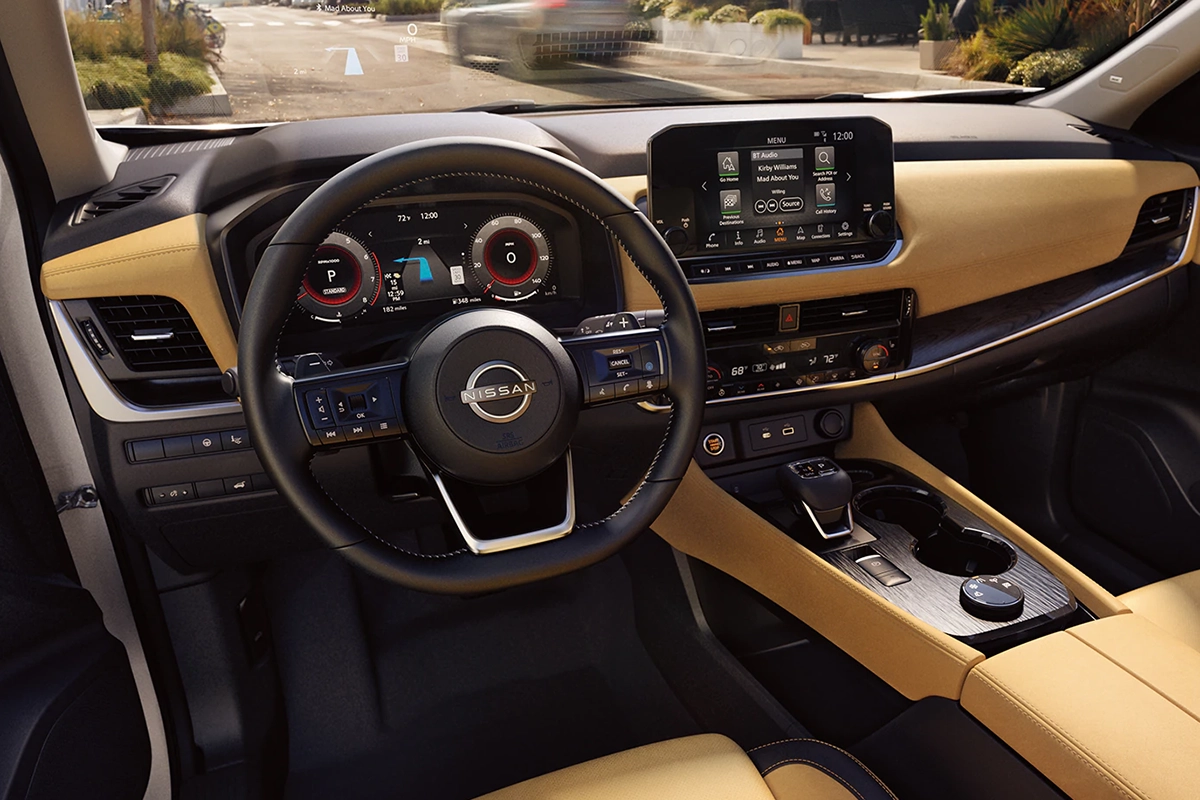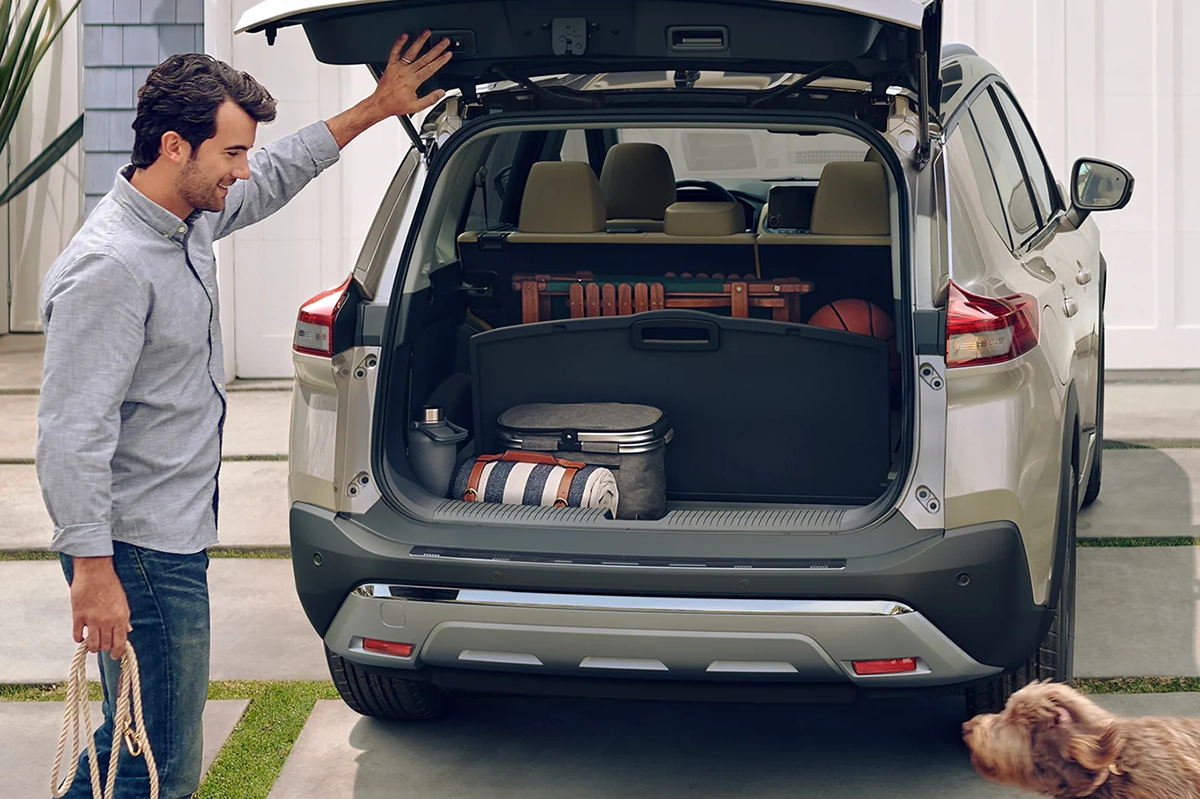 Chevrolet Equinox Interior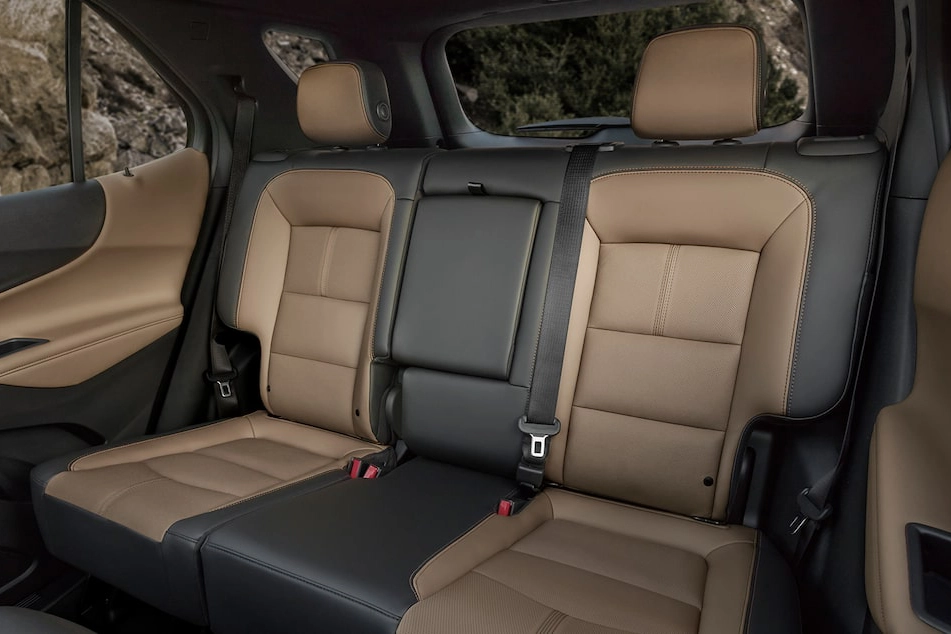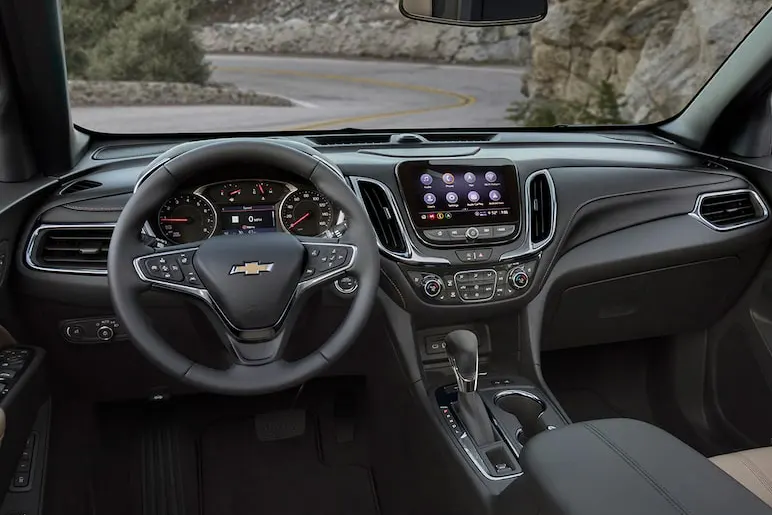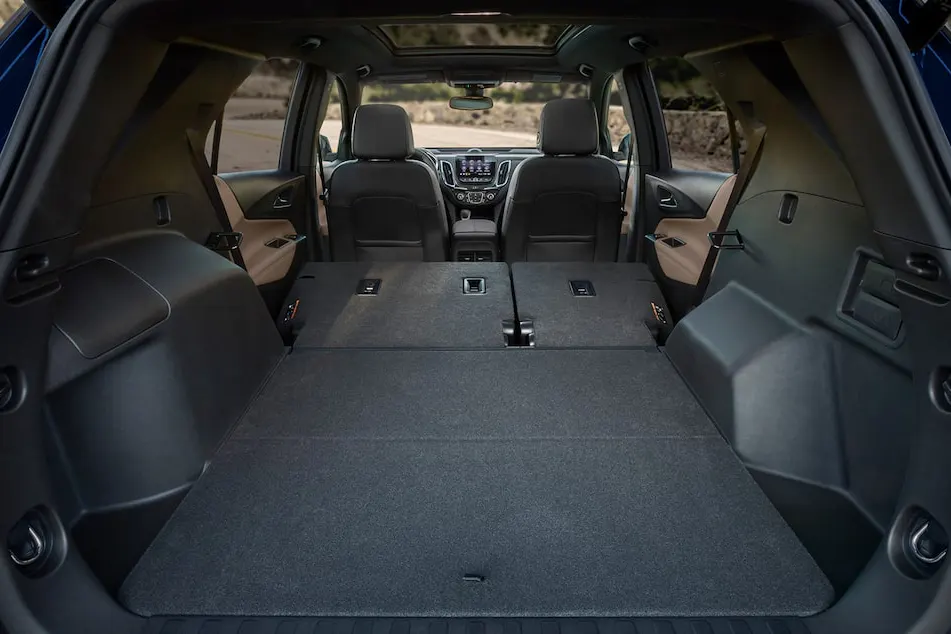 Performance Comparison
Engine power is vital no matter where you're going in Fort Walton Beach, FL, and beyond. As you look at Rogue vs. Equinox, consider what the engine specs look like. You can drive with confidence, knowing that the Rogue performs well. It comes with a 1.5-liter inline 3 engine. Though it's not the biggest engine, it does produce 201 horsepower and 225 lb-ft of torque. It also comes with front-wheel drive in the base model, though all-wheel drive is available in other trims. It also has a continuously variable-speed automatic transmission.
The new 2023 Chevrolet Equinox doesn't have as much power as the Rogue. It comes with a 1.5-liter 16-valve inline 4 engine that makes 170 horsepower and 203 lb-ft of torque.
Safety Features Comparison
What's more important than staying safe as you drive? It's hard to imagine anything that matters more than getting from place to place in Fort Walton Beach, FL, without incident. Thanks to the driver-assist functions in the 2023 Nissan Rogue, you'll have protection and less of a chance of getting into a collision. The Rogue will give you peace of mind with its automatic emergency braking, blind-spot monitoring, lane-departure warning, pedestrian detection, and lane intervention, among other features.
There are many helpful features in the 2023 Chevrolet Equinox as well. This SUV gives you pedestrian detection, lane-keep assist, lane-departure warning, and blind-spot monitoring. It does lack lane intervention, though.
Find the 2023 Rogue in Fort Walton Beach, FL
It's a good idea to compare Nissan vs. Chevrolet vehicles, including in the compact crossover SUV class. As you can see, the 2023 Nissan Rogue and the 2023 Chevrolet Equinox are both good choices. The Rogue is the winner in this comparison. It has a more powerful engine, more interior space, and some additional safety features. This should be the next SUV you purchase. Come down to Lee Nissan in Ft. Walton Beach, FL, today and talk to the sales team about what you can do to get into this model.