2023 Sentra vs. 2023 Corolla in Ft. Walton Beach, FL

The Nissan Sentra and Toyota Corolla are fierce contenders to get the best compact sedan title, not only in the United States but everywhere else where they are both sold. The 2023 Sentra continues the winning formula of providing class-leading cabin space and a comfortable interior. Based on the B18 eighth generation introduced in 2019, the Sentra comes with a host of attractive features.
The 2023 Corolla continues with the E210 generation and is largely unchanged for the 2023 model year, save for a new engine option. How does the 2023 Sentra stack up against the formidable Toyota Corolla?
In this Nissan vs. Toyota comparison, we will review the 2023 Sentra and the 2023 Corolla in terms of interior, performance, and safety features. We will show you how they stack up in these areas.
If you're looking to check out a 2023 Sentra, contact the team at Lee Nissan in Ft. Walton Beach, FL, and we will be glad to assist.
Interior Comparison
The 2023 Sentra is the clear winner in spaciousness, as it offers a total passenger cabin volume of 96 cubic feet, while the 2023 Corolla can only muster up 88.6 cubic feet. This translates into an airier cabin with better head and legroom. Both cars can seat up to five adults. The 2023 Sentra also offers a more spacious trunk at 14.3 cubic feet, in comparison to the 2023 Corolla's 13.1 cubic feet.
When comparing Sentra vs. Corolla, you'll also see both vehicles offer a host of interior features and technological enhancements, including automatic climate control, a touch-screen infotainment system, Apple CarPlay®, and Android Auto™. They can also be optioned with a powered driver seat, heated front seats, heated steering wheel, dual-zone climate control, and leather-trimmed seats. Premium sound systems are optional on both cars. The 2023 Sentra offers a Bose system, while the 2023 Corolla can have a JBL system.
Nissan Sentra Interior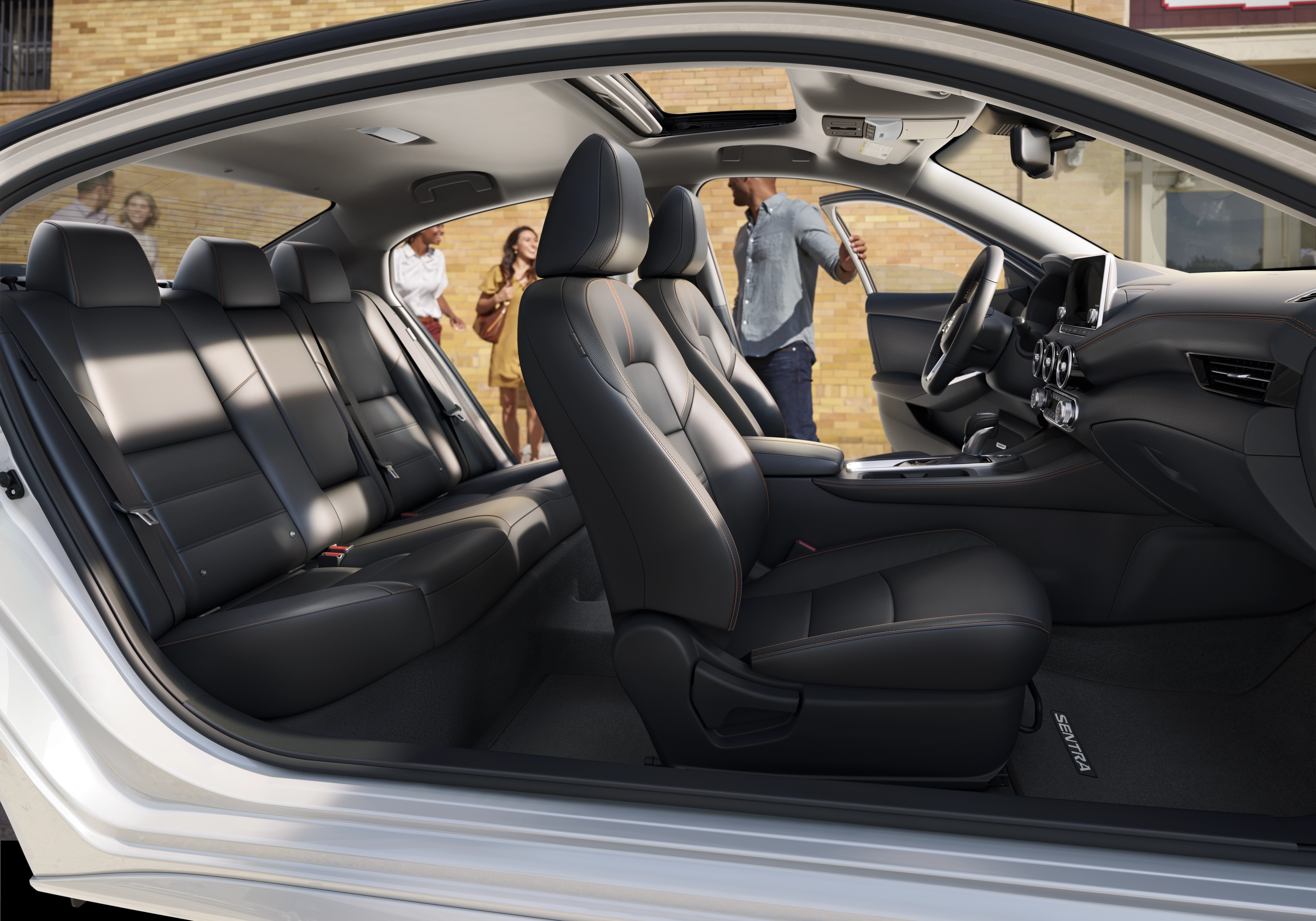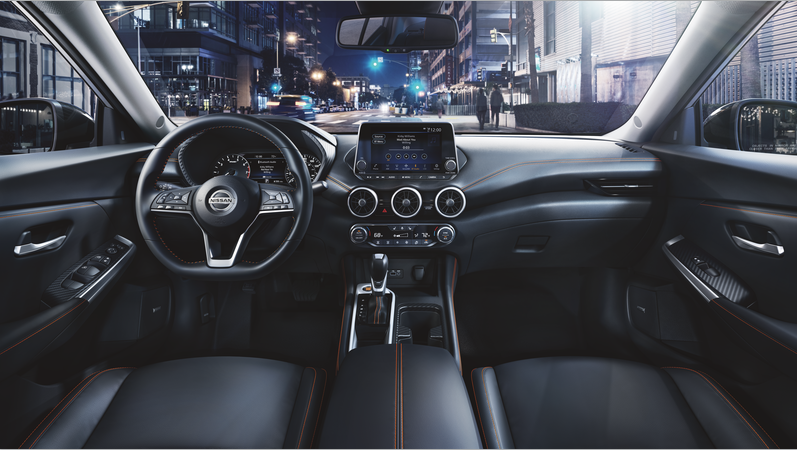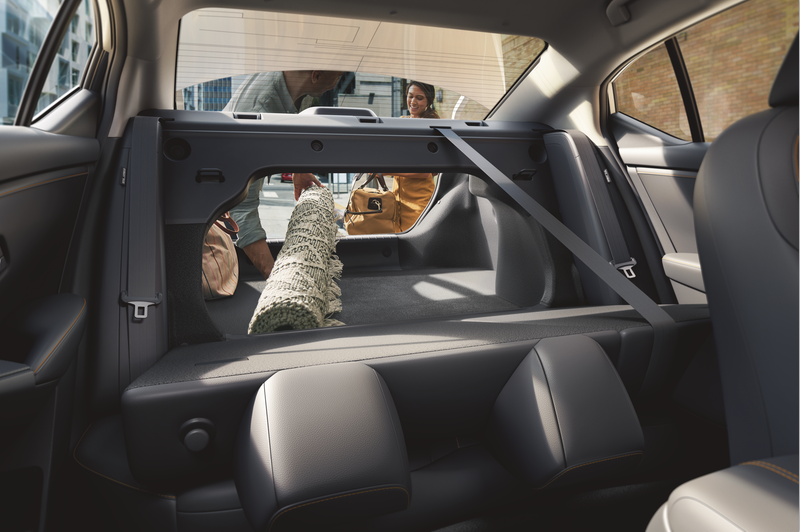 Toyota Corolla Interior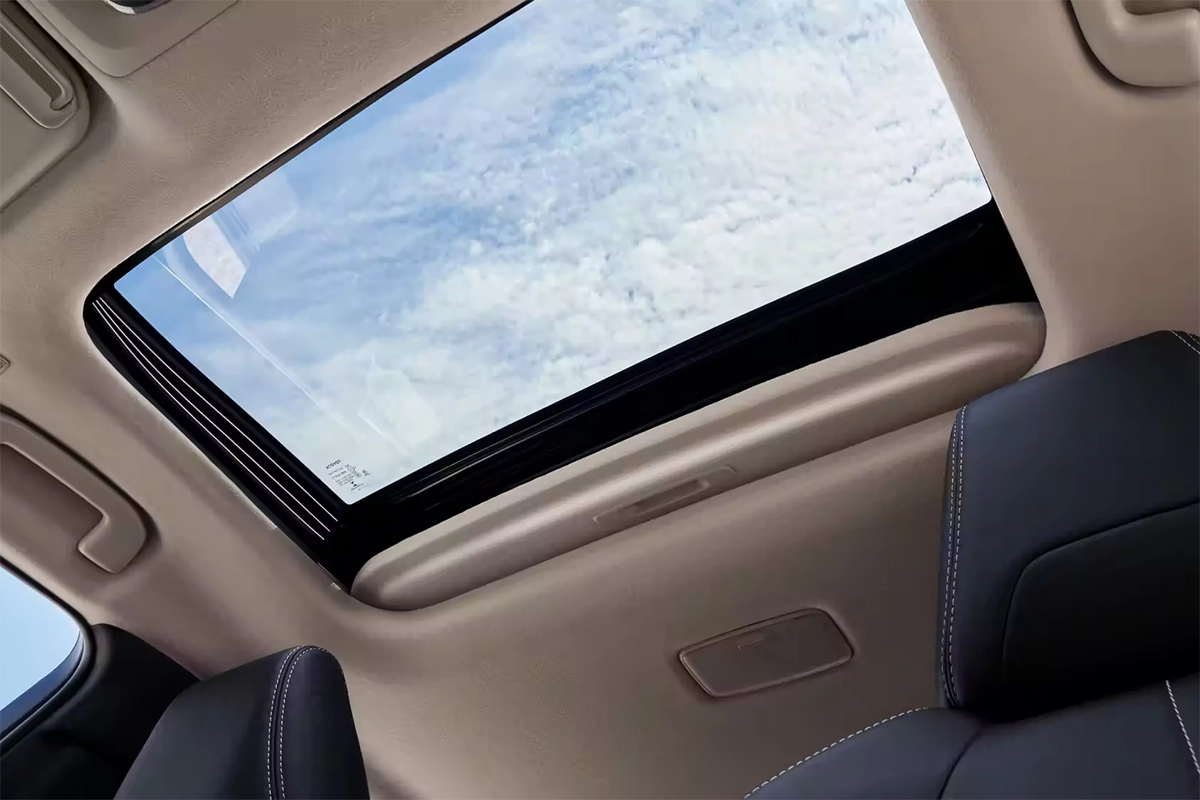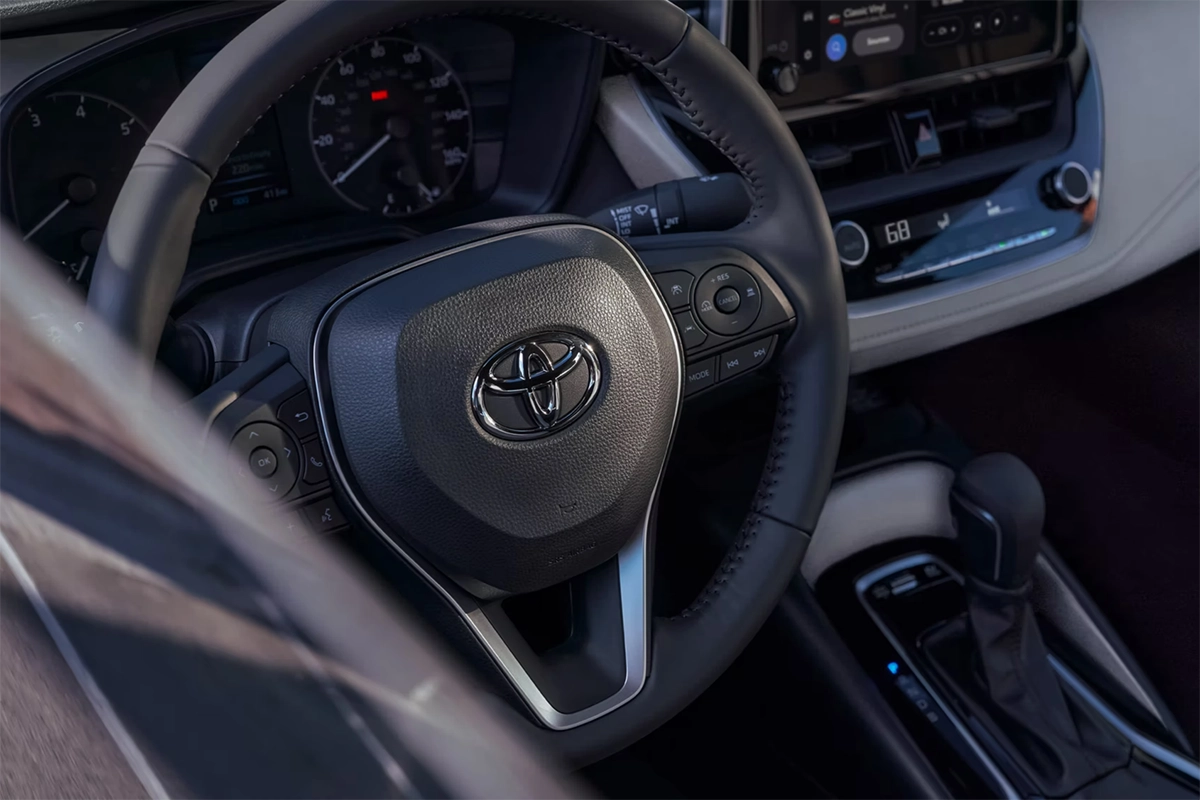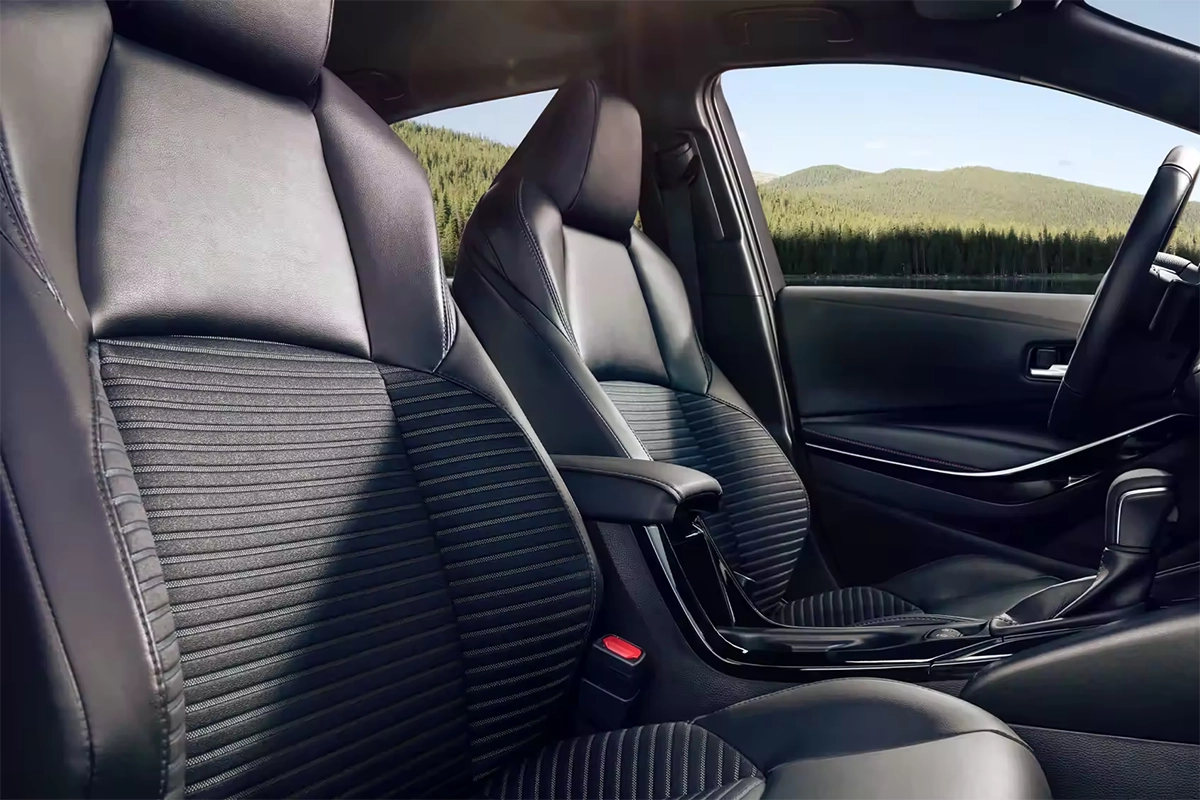 Performance Comparison
The 2023 Sentra simplifies the task of choosing the right engine for your needs. The sole engine on offer is a 2.0-liter 4-cylinder direct injection gasoline engine with 149 horsepower. Drive is sent to the front wheels through Nissan's Xtronic CVT. While there's no all-wheel-drive option, the Xtronic CVT has gained a reputation for providing smooth and fuss-free motoring in town, country, and highway driving conditions.
For 2023, the Corolla offers two engine options. The first is the new 2.0-liter Dynamic Force 4-cylinder engine that delivers a class-leading 169 horsepower, paired with a CVT automatic transmission. Front-wheel-drive is standard, while all-wheel-drive can be chosen as an option. The second choice is a gasoline hybrid variant that offers a system total of 121 horsepower.
Safety Features Comparison
The 2023 Sentra and 2023 Corolla come with a comprehensive set of safety features as standard fitment, including stability and traction control, child safety locks, at least eight airbags, and a tire pressure monitoring system.
Find the 2023 Sentra in Ft. Walton Beach, FL
For those who desire something other than a Corolla and want to make a statement of distinctiveness, the 2023 Sentra offers a whole lot of compact car for its price. It represents a sound value proposition, offering a more spacious cabin than the 2023 Corolla. The two cars are broadly similar in specifications and safety systems too. Why not come over to Lee Nissan in Ft. Walton Beach, FL, and check out the 2023 Sentra? Talk to the team, take a test drive, and see what the 2023 Sentra can offer.