2023 Frontier vs. 2023 Tacoma in Fort Walton Beach, FL

Anyone who drives a pickup truck knows about the advantages and benefits of owning such a vehicle. A midsize model provides a smooth, reliable ride and handles the road effectively. You can also expect the best truck models in this class to be powerful and capable but have more efficiency than larger trucks. One of the most attractive choices you can make is to shop for the 2023 Nissan Frontier. The Frontier has been around since 1997 and moved from the compact pickup class to the midsize class in 2005. Since that time, shoppers in Fort Walton Beach, FL, have loved driving this model.
The Frontier has a close competitor, the Toyota Tacoma. The new 2023 Toyota Tacoma has similar features and performs much like the Frontier. But the Frontier stands out and has some features and elements that the Tacoma doesn't match. Now is a good time to head to Lee Nissan in Fort Walton Beach, FL, to check out this superb truck.
Interior Comparison
Inside the Frontier is an inviting cabin with plenty of space to operate. There are lots of technology features to occupy you and keep you entertained as you travel. There is no shortage of features to enjoy. For instance, the 2023 Nissan Frontier has keyless ignition, a rearview camera, cruise control, and electric power steering. The dual-zone front climate control will be popular, as will the interior air filtration. You will enjoy the leather steering wheel, overhead console with storage, and front and rear door pockets. There are also rear ventilation ducts and front seatback storage. Premium cloth is the standard material inside, but you can upgrade to leather upholstery if you wish. There are also eight-way power adjustments in the seats. The back has a split-folding rear seat. The 2023 Toyota Tacoma stands out too. It has front dual-zone climate control with air filtration, a leather steering wheel, and 10-way power adjustments for the driver's seat.
You never want to feel as though you don't have enough space inside your truck. Looking at the Frontier vs. Tacoma, you'll see that the Frontier lets you stretch out and store your belongings. It has 39.9 inches of front headroom and 42.3 inches of front legroom. The back seats offer 38.6 inches of headroom and 33.2 inches of legroom. The EPA interior volume is 100.1 cubic feet. The Tacoma has a little less front headroom and rear headroom than the Frontier.
Nissan Frontier Interior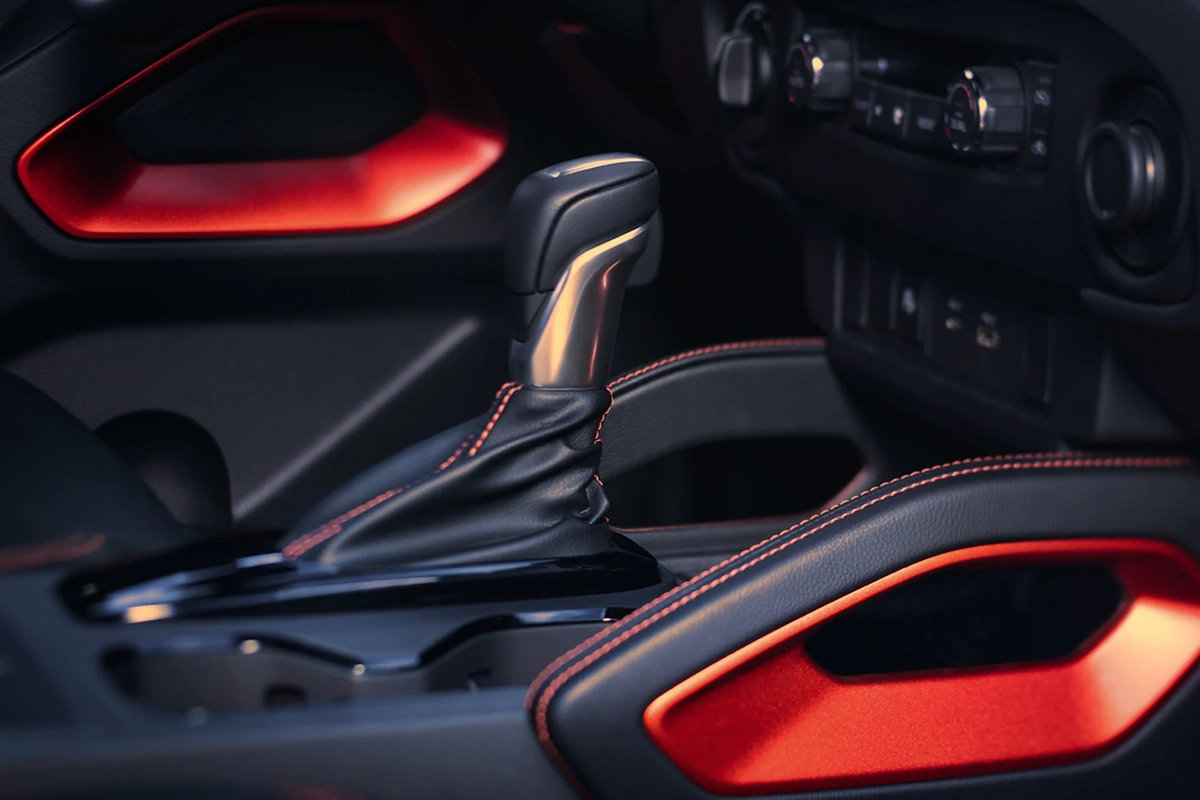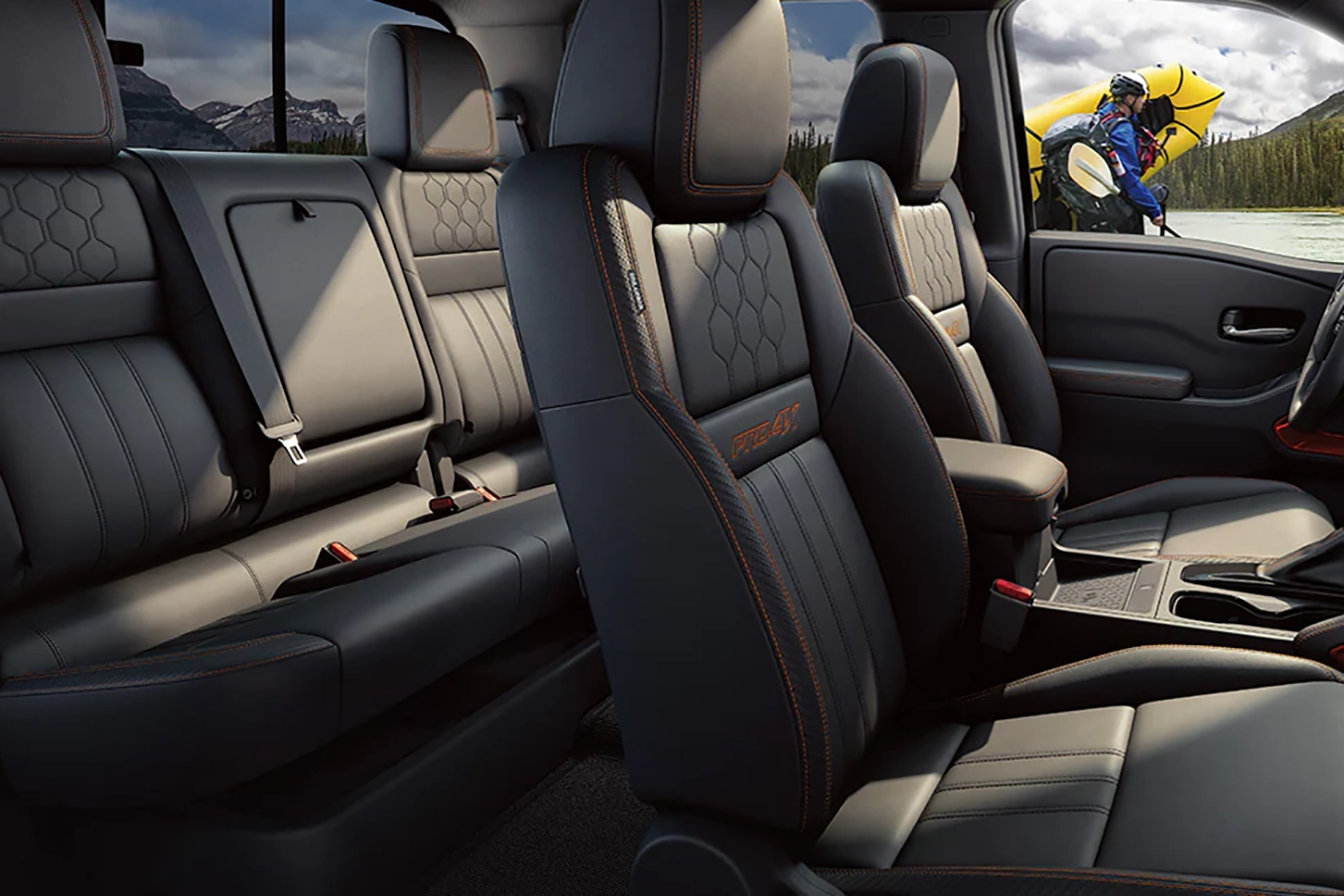 Toyota Tacoma Interior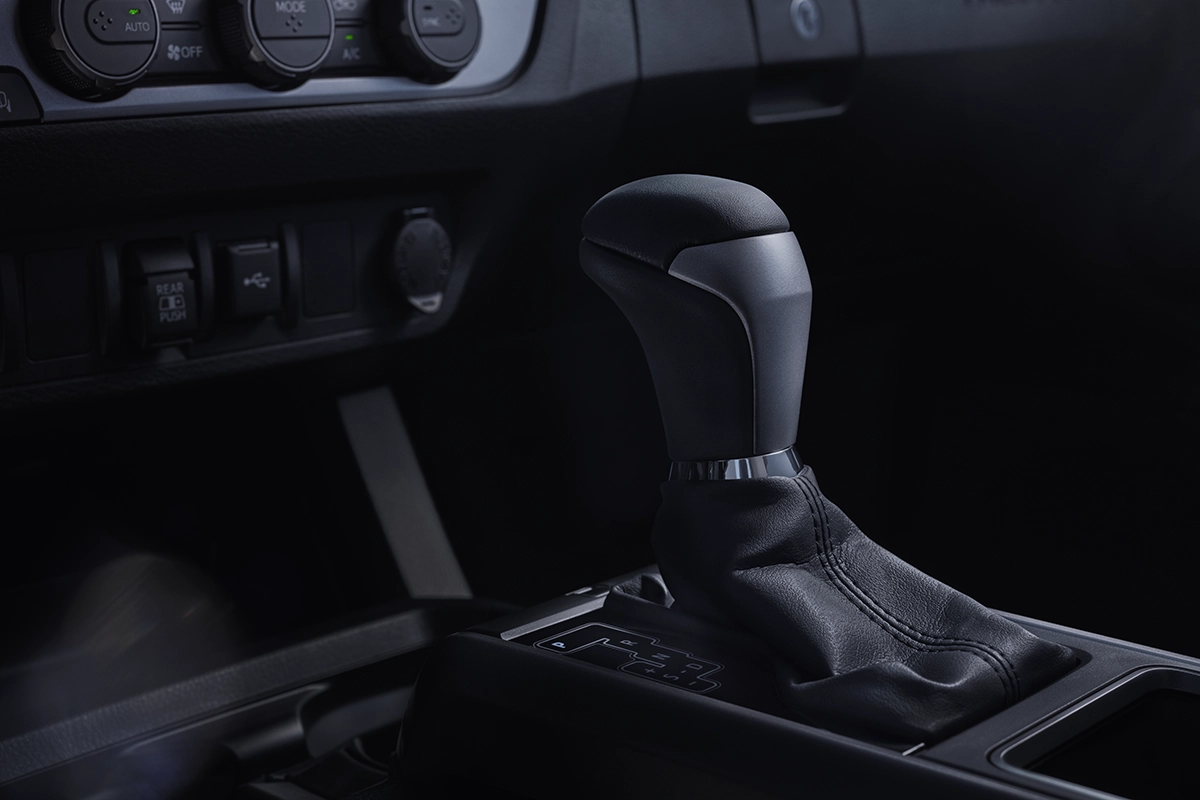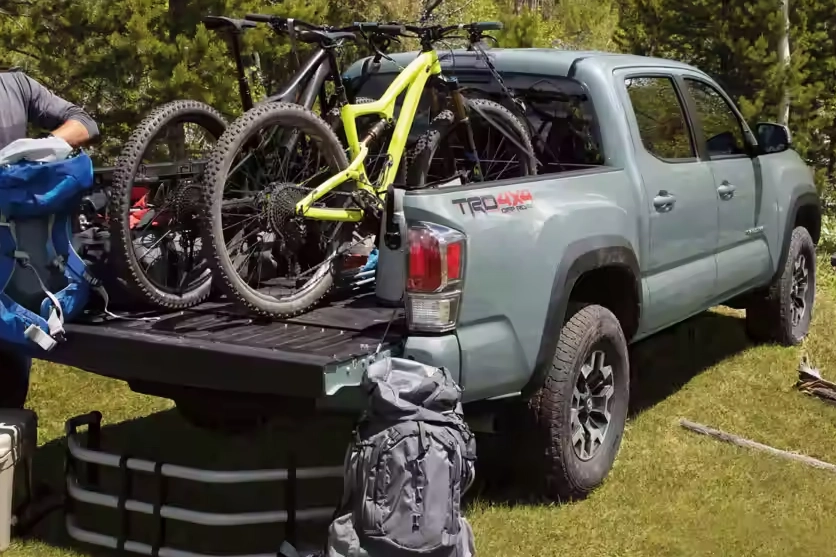 Performance Comparison
Engine power matters considerably with a truck, especially if you plan on using it for towing, hauling, and other hard work. You need a capable engine to take you across any terrain in Fort Walton Beach, FL, and other locations. The 2023 Nissan Frontier has a 3.8-liter 24-valve V6 engine. It puts out 310 horsepower and 281 pound-feet of torque. There is also nine-speed automatic transmission and four-wheel drive for your convenience.
When it comes to the new 2023 Toyota Tacoma, it shouldn't falter on the road, either. However, it's not as powerful as the engine in the Frontier. It has a 3.5-liter 24-valve V6 engine that produces 278 horsepower and 265 pound-feet of torque. It also has a six-speed electronically controlled automatic transmission with intelligence and four-wheel drive.
Safety Features Comparison
As you drive each day on the roads of Fort Walton Beach, FL, and other places, you need to drive safely. But sometimes your best efforts aren't enough to avert danger. Thankfully, a good truck has excellent safety features to help you along the way. The driver-assisted features in the 2023 Nissan Frontier will protect you at every turn. You'll have automated emergency braking, pedestrian detecting, lane-departure warning, and adaptive cruise control. There is also driver attention warning, traction control, and stability control.
Exploring the 2023 Toyota Tacoma will show you that this truck has some good features to keep you safe too. For example, this truck has brake assist, lane-departure alert, rear cross-traffic alert, blind-spot warning, and a pre-collision safety system with pedestrian detection. It doesn't have driver attention warning, however.
Find the 2023 Frontier in Fort Walton Beach, FL
Comparing Nissan vs. Toyota trucks can help you choose the right model. In this case, the 2023 Nissan Frontier and the 2023 Toyota Tacoma are both good options. You'll appreciate their features and the experience you have driving them. But the new Frontier has a few more safety features, more interior space, and a more capable engine. These elements are enough to put it above the Tacoma when it's time to go shopping. Come to Lee Nissan in Fort Walton Beach, FL, today and talk to the sales team about bringing home this fabulous truck.