2022 Frontier Vs. 2022 Ranger In Ft. Walton Beach, FL
Nissan Frontier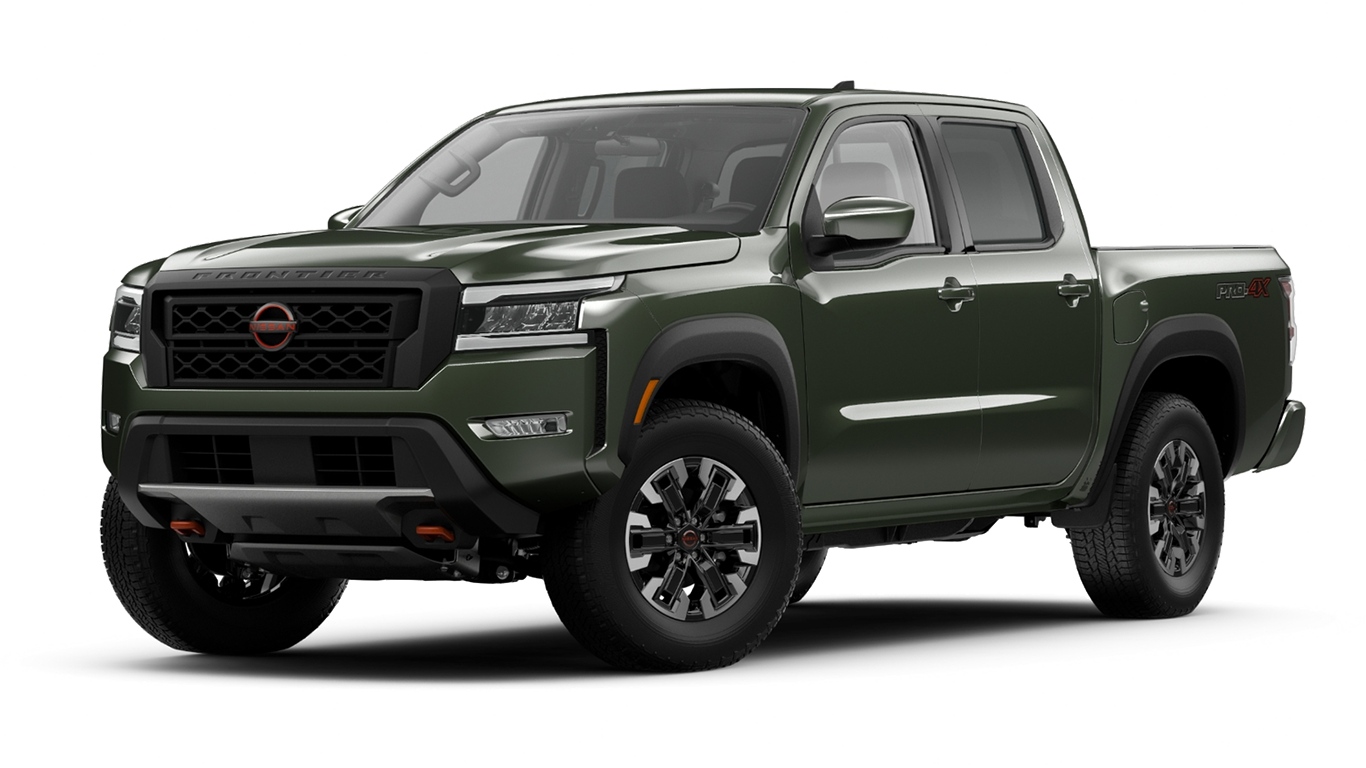 Ford Ranger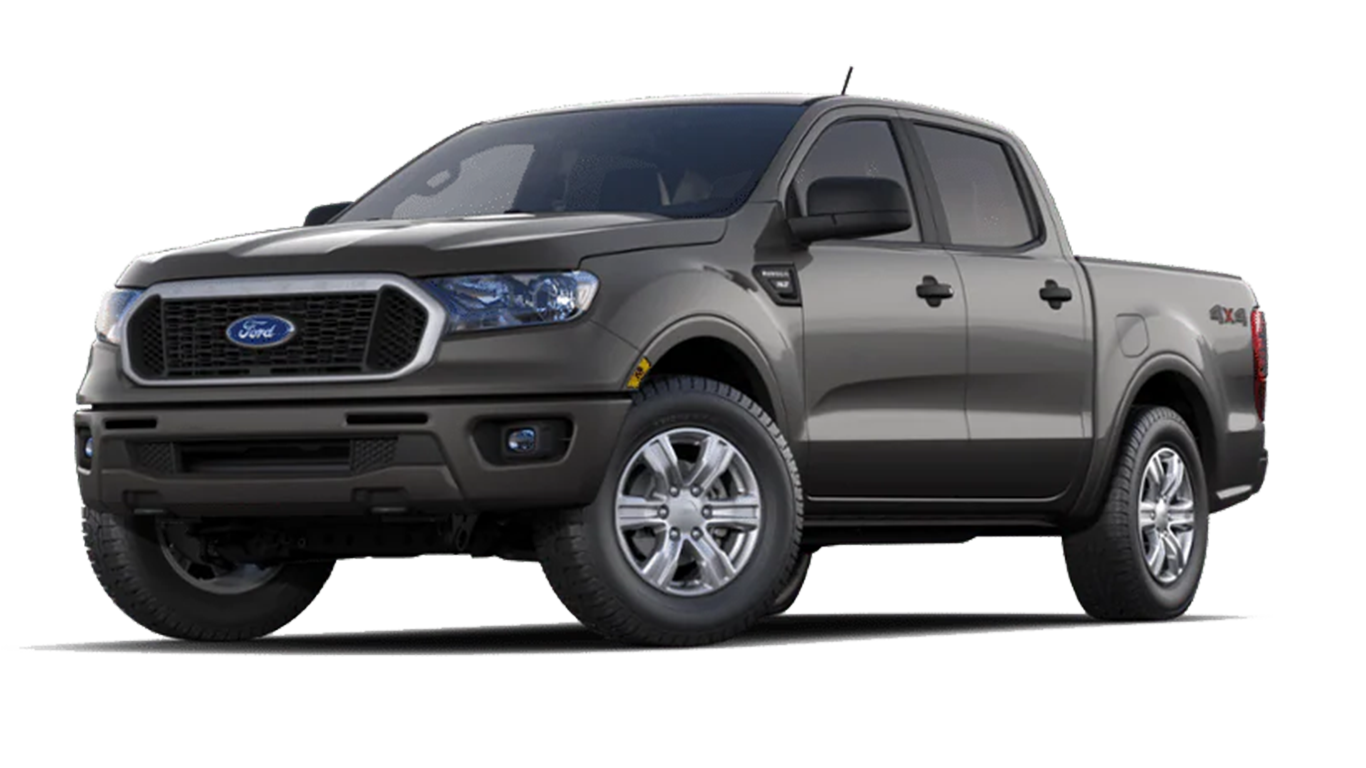 2022 Nissan Frontier Vs. 2022 Ford Ranger
The 2022 Nissan Frontier is a solid option in the compact pickup market. It beats out the 2022 Ranger from Ford, one of the best pickup manufacturers in history. The 2022 Frontier feels more modern due to its entertainment features and comfortable interior. Both cars are also considered safe, something to be thankful for being a modern car trend. Even as pickup trucks, these options are comfortable commuters and road trip companions. Come and check out the 2022 Frontier in person at Lee Nissan. You can ask our team any questions about how it compares to other models. We also have an on-site financing team to make sure that you have an easy time finding a payment plan to match your budget.
Interior Comparison
The 2022 Nissan Frontier offers a comfortable interior, especially for its class. It uses Nissan's patented Zero Gravity seats for utmost comfort. You can also option a heated steering wheel and heated seats. The 2022 Ford Ranger also offers heated seats. Both trucks are capable of seating five passengers. The 2022 Frontier has up to 101 cubic feet of storage, while the 2022 Ranger has 95 cubic feet. The 2022 Nissan Frontier comes standard with an eight- or nine-inch touchscreen with standard smartphone-streaming capabilities. You need to upgrade to the larger touchscreen in the 2022 Ford Ranger to get these options, while base models only have a radio. Overall, the 2022 Nissan Frontier does more to keep you connected than many of its rival compact pickup trucks for sale in Ft. Walton Beach, FL.
2022 Nissan Frontier Interior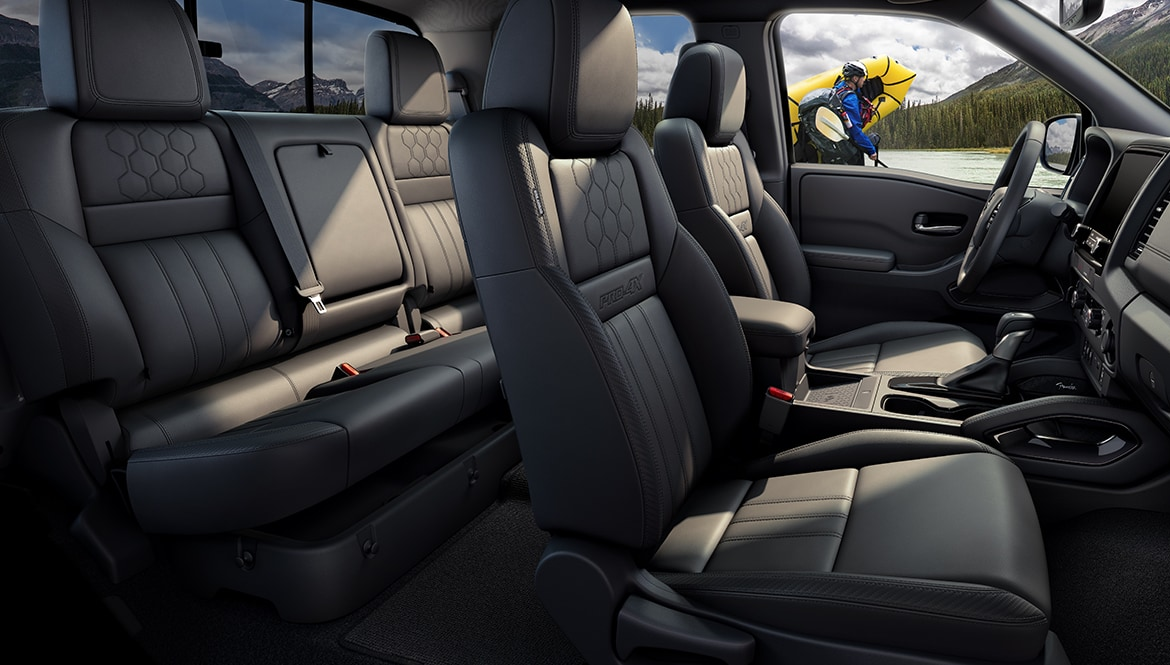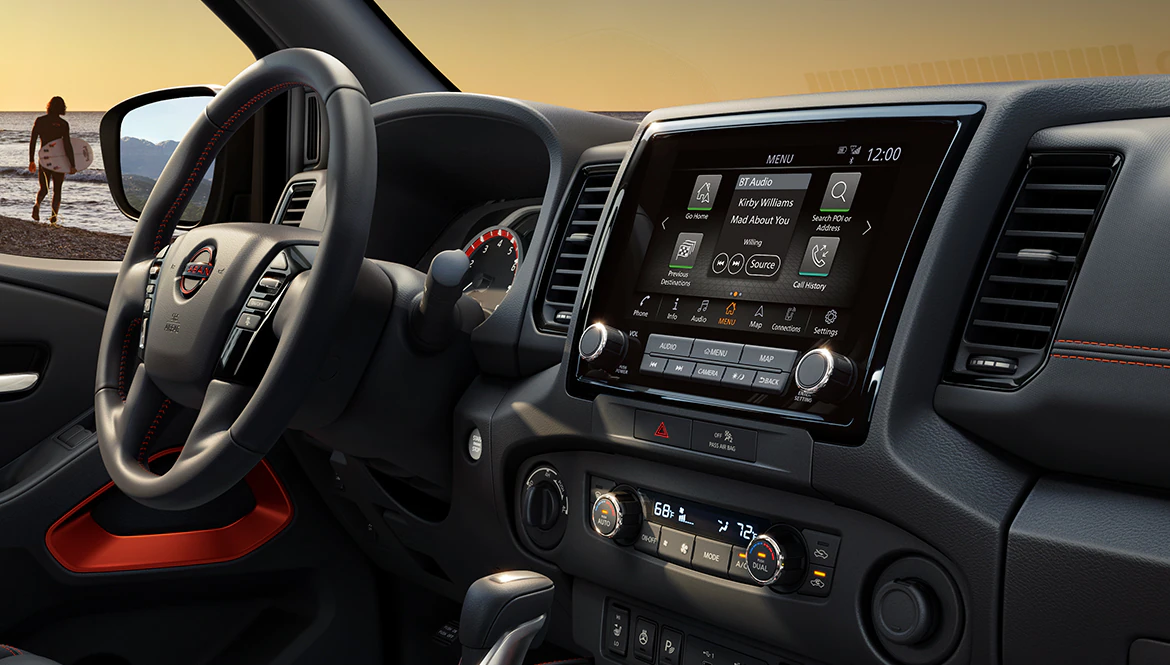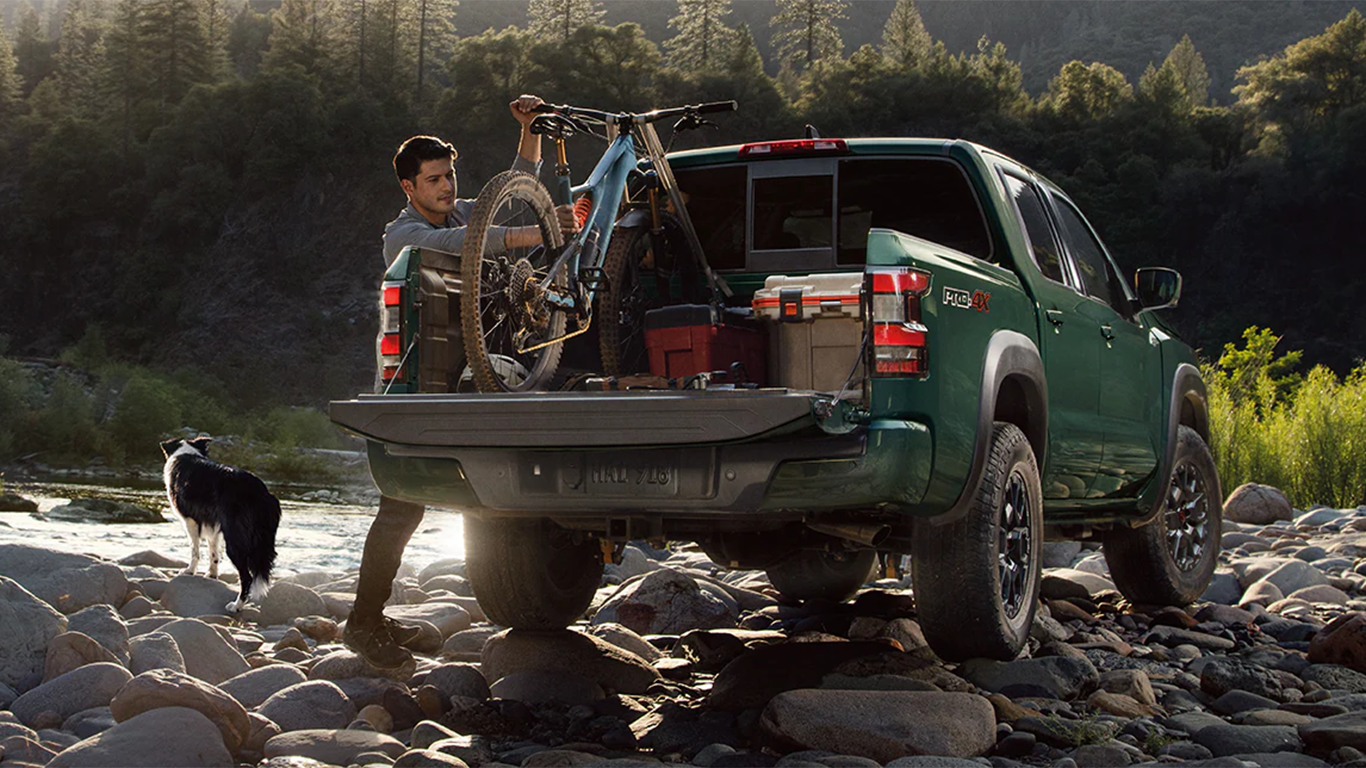 2022 Ford Ranger Interior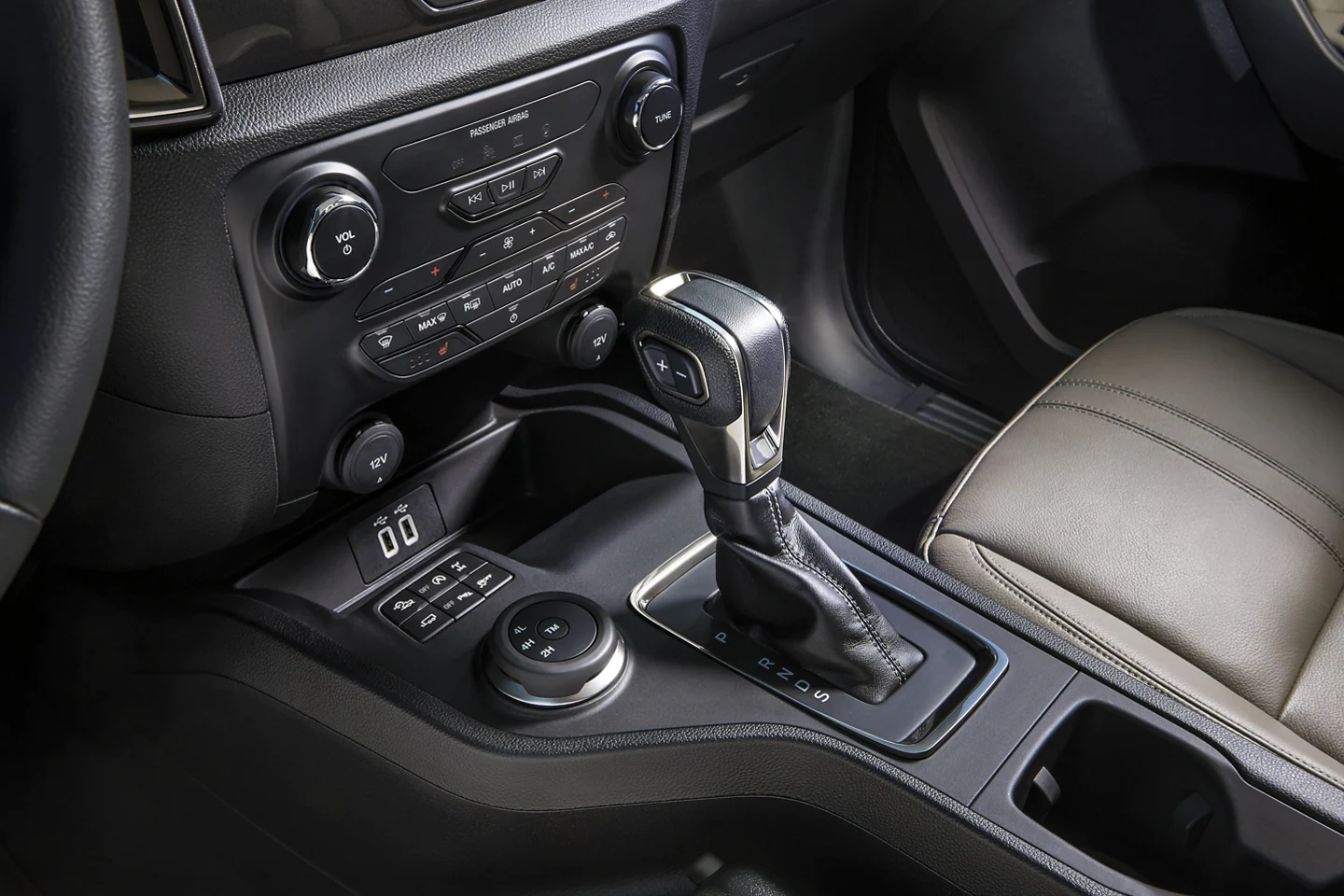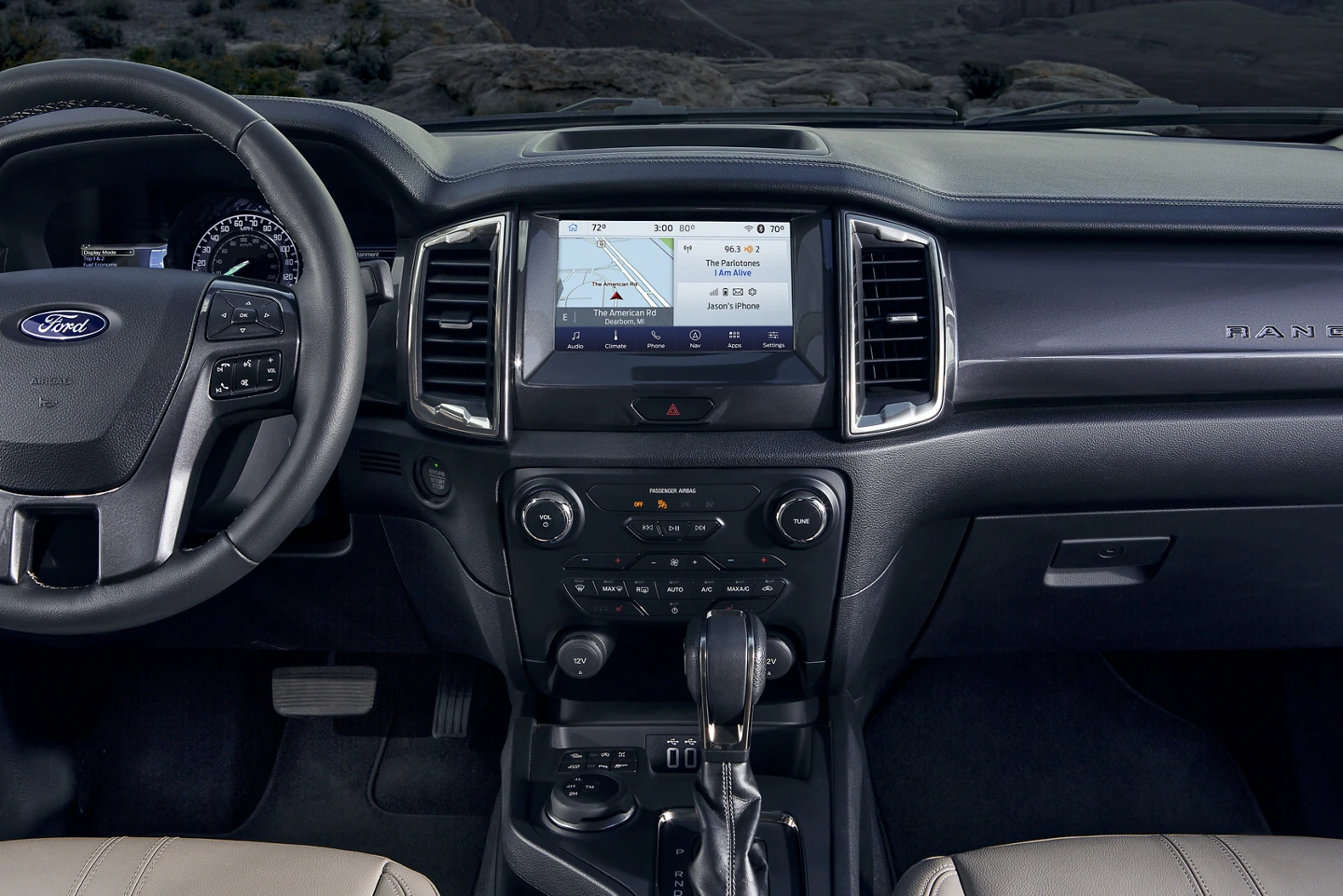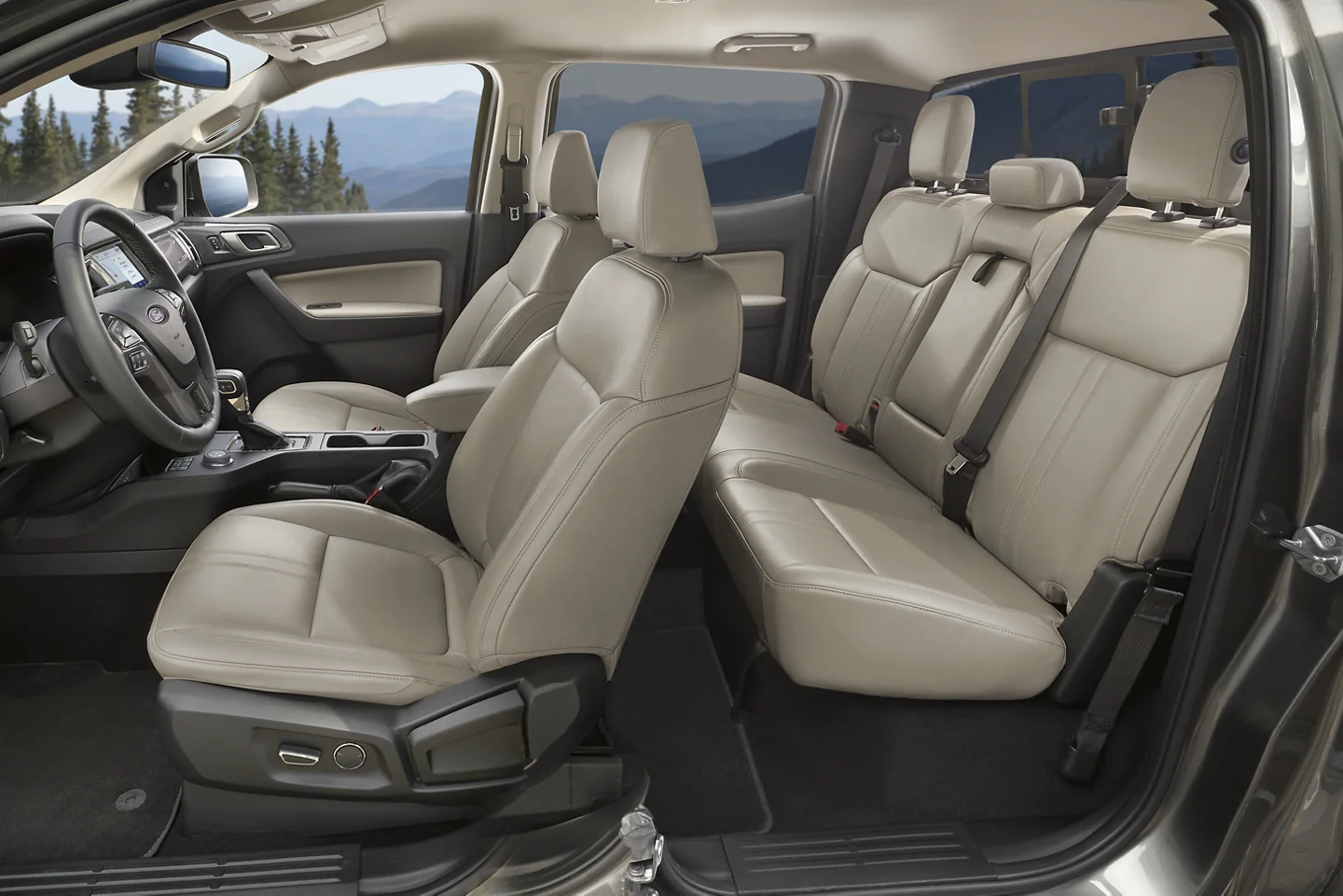 Performance Comparison
The 2022 Nissan Frontier and 2022 Ford Ranger come with one engine setup. The 2022 Frontier comes with a 310-horsepower V-6. The 2022 Ranger only makes 270 horsepower with its turbocharged four-cylinder. Both pickup trucks make use of either rear-wheel drive or all-wheel drive. The former powertrain is more tow-capable and efficient, while the latter lets you drive in more contexts, like snow or off the road.
Both trucks tow over 6,500 pounds and can carry over 1,500 pounds on their beds despite their compact sizes. The cars also have surprising fuel efficiency for how large they are.
Safety Features Comparison
The 2022 Nissan Frontier and the 2022 Ford Ranger have four-star safety ratings from the National Highway Traffic Safety Administration. You can have either car with adaptive cruise control, automatic emergency brakes, and lane-keeping technology. The two trucks can keep occupants safe if an accident happens. Safety should be your priority when car shopping. Thus, ask our associates more about how the 2022 Frontier keeps you safe when you visit Lee Nissan in Ft. Walton Beach, FL.
Find the 2022 Frontier in Ft. Walton Beach, FL
Visit us today to check out the 2022 Nissan Frontier in person. We believe it makes the perfect companion for work and life in general in Ft. Walton Beach, FL. You should check out our online inventory, so you are ready to compare the 2022 Frontier and all our options for sale at Lee Nissan in Ft. Walton Beach, FL.